New product
The one bit solution to guiding carbles through cavity wall!
Smooth drilling in various types of siding walls, wood, etc.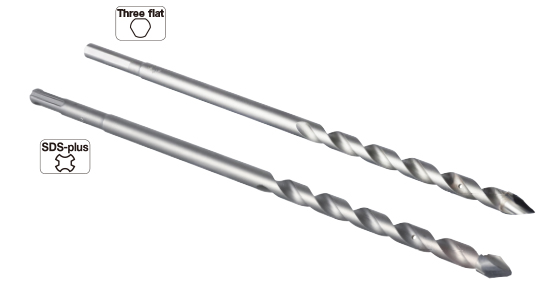 The specially shaped carbide tip on the cutting edge provides smooth drilling in ceramic/metallic siding boards, wood, etc.
Easy centering position due to an acute angle of cutting edge.
After drilling in cavity wall, you can connect the cable to the drill bit and pull it through the cavity.


Primary hole for cable through
For various types of wall materials such as metallic siding boards, ceramic siding boards, wood, etc.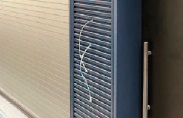 Bit size:
o12.0mm and 15.0mm
Overall length:
See size table.
Max. drilling depth:
The bit size (diameter) is based on MIYANAGA standard.
Straight shank
Bit size D
Part No.
Overall length L
Max. drilling depth l
12.0mm
TD120032
320mm
150mm
15.0mm
TD150032
SDS-plus shank (Use with rotary mode only)
Bit size D
Part No.
Overall length L
Max. drilling depth l
12.0mm
TD120032R
320mm
150mm
15.0mm
TD150032R